Headteacher's Welcome
I am delighted that you have taken the time to visit our website and feel privileged to introduce and welcome you to Kingsway Park High School.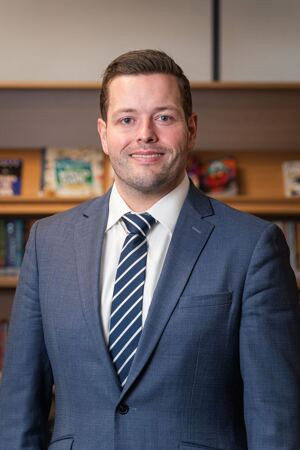 The school is part of the Altus Education Partnership. Being part of the Altus Trust provides a wide range of opportunities for staff and students to work across a network of schools developing and sharing learning and practice. One of our key partners is Rochdale Sixth Form College, providing excellence in post sixteen provision. The Trust principles: building futures, building aspirations and building communities align completely with the school's ambitions moving forward. We look forward to collectively realising the vision of the Trust - to create and successfully run a family of inclusive academies from early years to sixth form, which will enable all students, regardless of background, to progress to an aspirational career, a fulfilling life and make a positive contribution to their local community.

Kingsway Park is proud to be a vibrant, inclusive and diverse 11-16 comprehensive school with approximately 1345 students and 22 spoken languages. We have state-of-the-art facilities and we provide an individualised and unique curriculum offer for all students regardless of their starting point, gender, ethnicity, faith or need.
We care for, nurture and develop the whole child while improving aspirations, learning and achievement for all. In addition to ensuring each student's academic potential, we also prepare them to be socially responsible citizens who can flourish in society and give back to their local community. We seek to remove any barriers of inequity, which prevent equality of opportunity so that all students can aspire and be inspired to realise their dreams.
This school has soul and a true "family feel". We value our students and recognise that success looks and feels different for each one of them. However, what is consistent is our team of passionate, enthusiastic and committed staff who work relentlessly in the pursuit of excellence for the students and community we serve.
The school has recently undergone a period of transition and change resulting in my appointment commencing in January 2023. It is my privilege and honour to be entrusted with the stewardship of Kingsway Park High School, leading and elevating the school on the next stage of its journey. I am dedicated, focused and committed to inspiring learning and to realising our vision to create a world class learning experience for all students.
Finally, I recognise that there is no substitute for seeing the school for yourself and speaking to our fantastic students and staff. There will be many opportunities throughout the year for you to come into our school and form a strong link and partnership with us. If you have any questions about the school or would like a tour of the school, please do not hesitate to contact us:
As part of our school you don't just attend, you belong!
Mr S Ward
Headteacher